Olufemi Ebenezer, a corps member serving in Bayelsa state, has donated N600,000 worth of instructional resources to kids at the state's Bishop Demeri Government School.
Ebenezer, who dedicated the exercise to his late father, Pastor Samson Olufemi Adejengbe, said he had always wished to promote education in his own small manner, particularly among the less fortunate.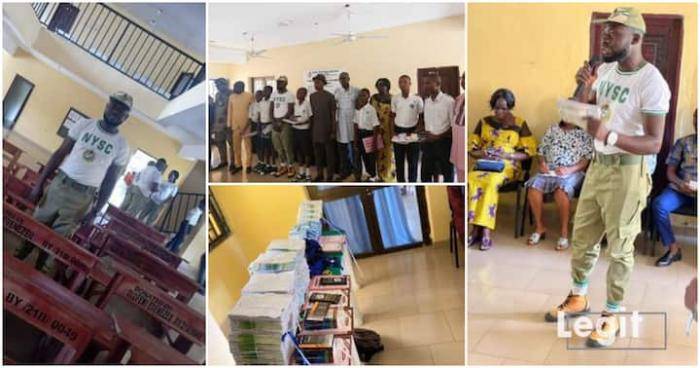 He donated 30 pieces of desks and chairs; 500 pieces of customized biros, 500 pieces of customized 40 leaves exercise books, and 500 pieces of customized nose masks.
He was also said to have renovated two blocks of classrooms and organized an interclass quiz for junior and senior classes where winners were rewarded with both cash and educational materials.